BOTTLEBRUSH FERMENTS HOT Red KIMCHI 450G
EXTRA SPICY KIMCHI  - 450g 
The Hot one came about after repeated demand for a hotter version of Bottlebrush ferments' best-selling Kimchi. They've used the same trusted recipe but used Thai Birdseye chillies for an extra heat kick. Not for the faint of heart.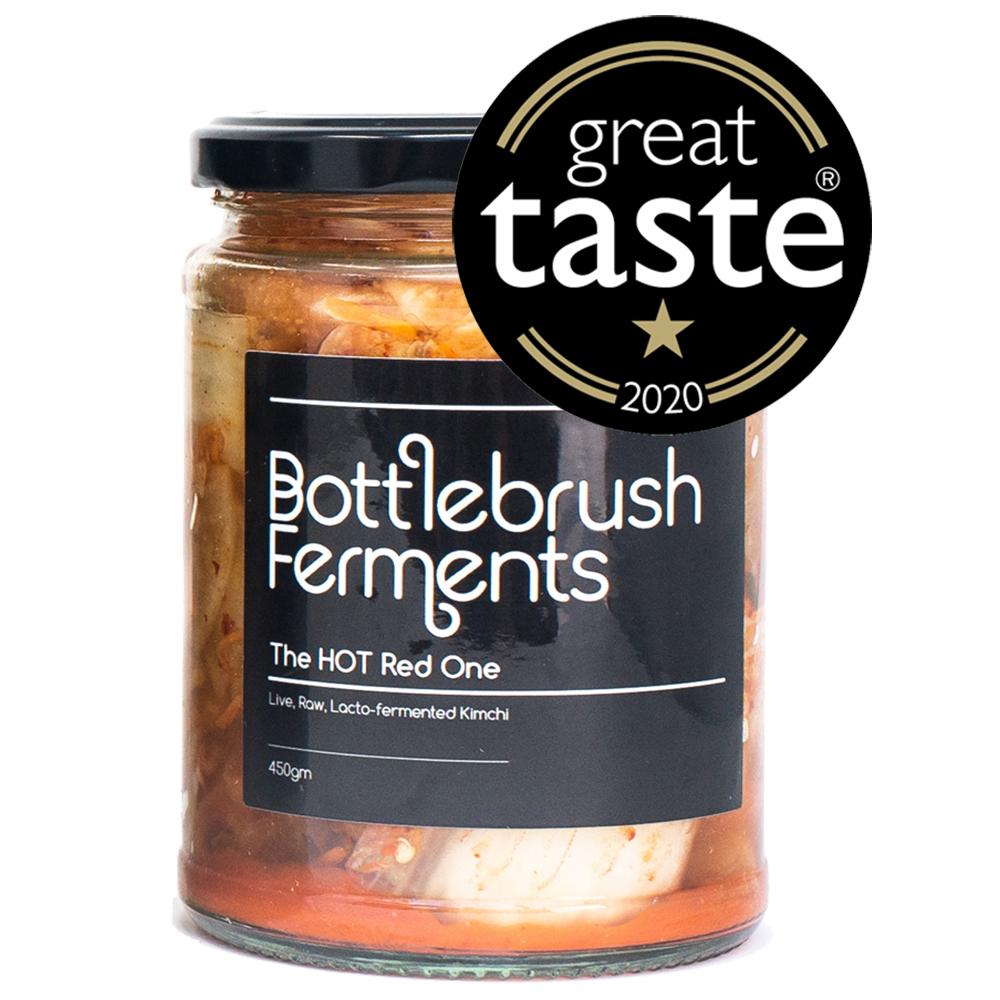 Product tabs
Made in

Made in: London, England

Producer: Bottlebrush Ferments

Locally produced: any product which is made, produced, modified or finished in the UK. 

Packaging

Glass, aluminium and paper label. 

*Plastic-free product: any product that has completely avoided the use of unnecessary plastic.

Why does Fressco promote this producer ?

Bottlebrush Ferments are full of flavour & contain nothing but real ingredients - raw vegetables, the odd fruit, herbs, spices and high-quality salt. They harness the power of Mother Nature, using the age-old practice of "Wild" fermentation to bring you a product that tastes good and does good.

The founders, Ben and Hesh use beautifully fresh vegetables, fruit, herbs, and spices, deliberately chosen for their unique health benefits, then ferment them the traditional way to encourage the growth of specific beneficial bacteria.

The ever-increasing evidence shows, when consumed regularly as part of a balanced diet, these beneficial bacteria may populate the gut and could help to improve energy, mood, health and well-being.

Bottlebrush Ferments is a local business passionate about health and great tasting food that believes the two can go hand in hand.